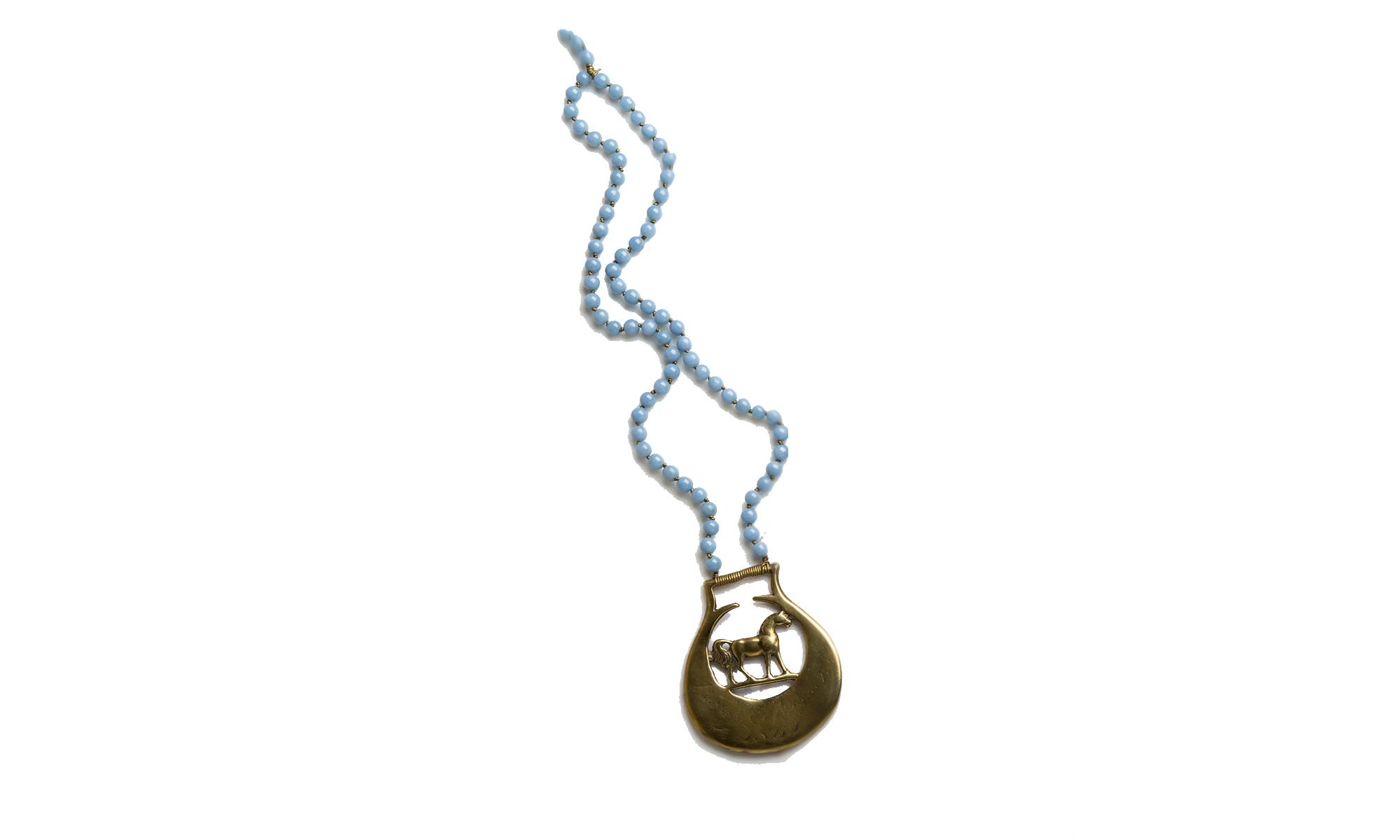 Distinct and "conversational" as a stand-alone necklace or great for layering to accent fine jewelry, each piece is designed by Cara and handcrafted with one-of-a-kind, antique found objects and vintage or semi-precious beads.  Typically worn long, these "wearable art pieces" will complement every look for every occasion…
---
"
Cara!!!!!  You won't believe this!  I am in Deer Valley for the month, and this evening, we went to the St. Regis for a drink.  I wore black pants, a black v-neck top, a fabulous wrap and YOUR NECKLACE!  WELL…. Every single woman I passed, nine in total, said, "I love your necklace!"  They stopped in their tracks commenting on it!  They wanted to talk about it, and hold it!

THANK YOU!!!!  It felt so good to enter the chic St. Regis and be on top of the game!
-Molly
"
Cara- I am completely in love with my Prince of Wales necklace. It has become one of my absolute favorite pieces of jewelry. It's more than a necklace, it's a conversation starter and a piece of art. Complete strangers stop me and compliment me on my necklace wherever I go. In the three weeks since I have owned one, I have already bought additional necklaces for my mother, daughter and cousin. I know that they will enjoy their custom Cara Brown Design piece as much as I do. I can't wait to get my next one!!!
-Nina B.
"
So great meeting you both last night! Real pleasure. I am in love with my necklace so much…
-Jovana Djuric, Jewelry Designer